On reuqest we gladly design and produce adapted versions of the UHV gasdosing valve for you. From different flange connections and special dimensions to extensions like 3-way-functionality we provide customized design adapted to your applications: Please ask us.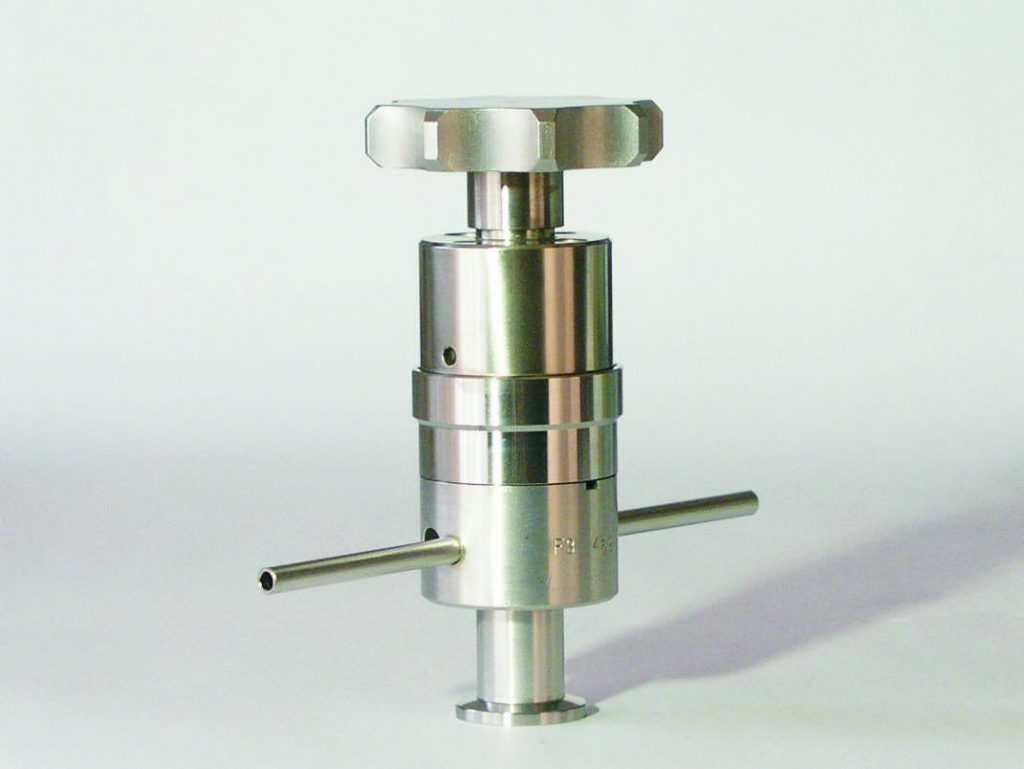 3-way Valve
3-way functionality provides the opportunity to have 2 gas inlets.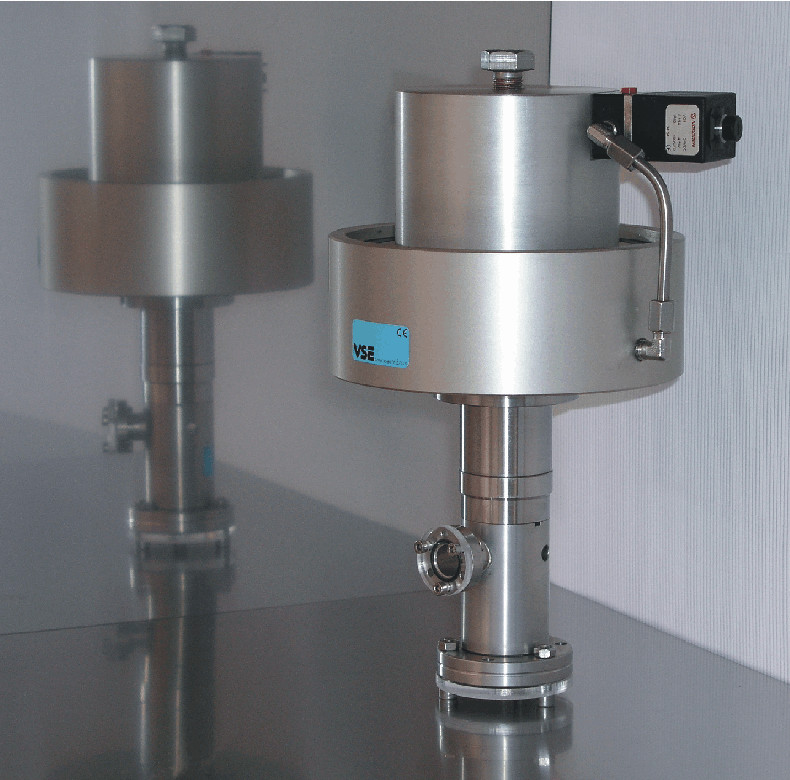 Pnematically driven Valve
With the pneumatic actuated gasdosing valve you can switch fast and easy between the closed and a freely adjustable open position. Without pressure the valce is closed (NC). The adjustment of the open position is done with a set screw on top of the pnaumatic cylinder.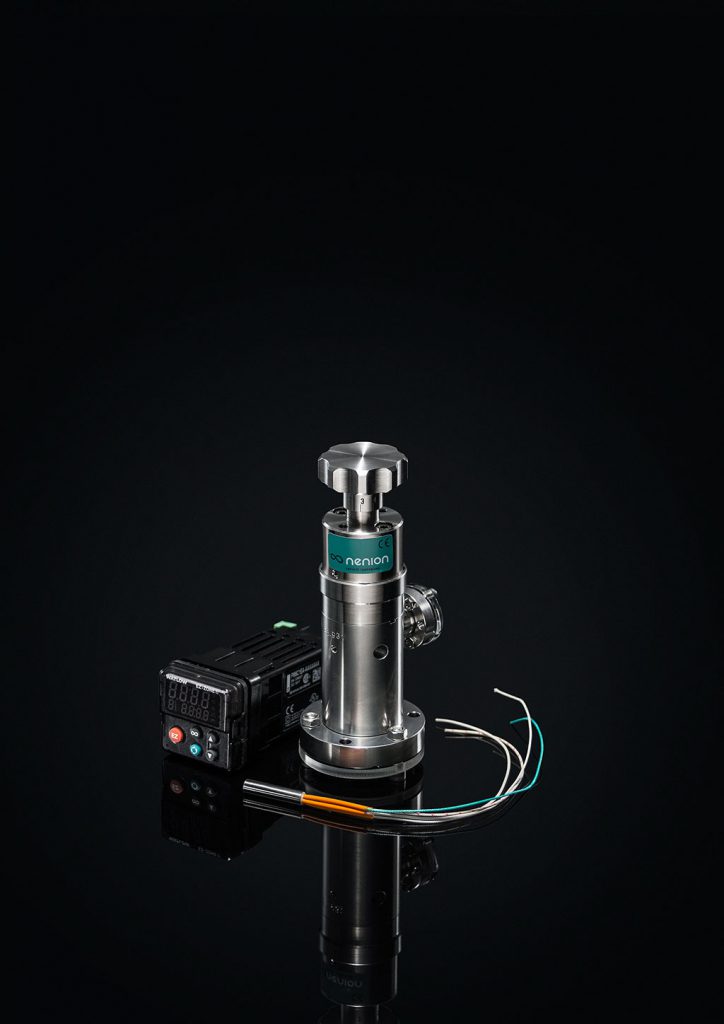 Heating Cartridge with Controller
All Gasdosing valves have a boring in which a standard heating cartridge can be mounted. Baking takes place exactly where it is mostly useful: direct to the valve seat.
We provide a 200W highpower-heating cartridge with control. The controller is set up by us, so that baking is immediately available.
Quick Manual for WATLOW® Heating Controller: Download
Users Guide for WATLOW® Heating Controller: Download